Microsoft Windows 10 has had some security criticisms, but it also has some powerful strengths in this area. Here?s what small business owners need to know.
In spite of concerns about its privacy, Microsoft still says Windows 10 is the most secure version of Windows yet. In a recent blog post, Microsoft said that computers and mobile devices using Windows 10 are fifty-eight percent less likely to be infiltrated by ransomware than those that are using Windows 7.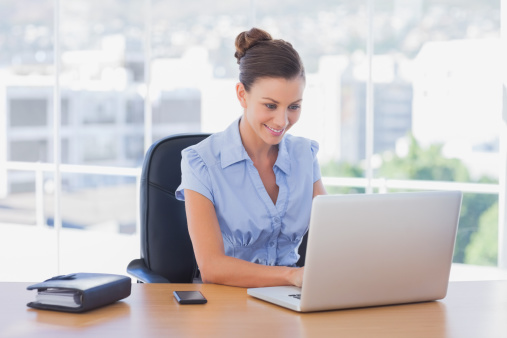 This is significant, because ransomware is a real privacy and security concern for anyone who goes online. While ransomware isn?t a new thing in the computer world, it has been in the news lately, because there have been some high profile infiltrations of it. In addition, the number of infiltrations is increasing, with twice as many this year than last year, and a four hundred percent increase in encounters of ransomware online since 2005. Obviously, protecting against ransomware should be a serious concern of any private computer owner, or small business owner whose network uses Windows.
Knowing that ransomware is becoming more of a problem online, and the continuing issues of spyware and malware, Microsoft has made a point to highlight the security improvements of Windows 10 over previous versions of the program. As an example, Microsoft has improved its Microsoft Edge browser to successfully defend against ransomware, since many ransomware issues happen through browsers or plugins to browsers. According to Microsoft, there have been no online exploits that have successfully targeted Microsoft Edge. It is a solid browser, as far as security goes, and well worth investing in by any small business owner.
Microsoft email now has upgrades that make it more difficult for emails containing ransomware attachments or links to ransomware to land in a user?s inbox. There is also the new Windows Defender Advanced Threat Protection program, which is designed to give even more layers of protection against the threat posed to computers by ransomware.
Microsoft has devoted considerable time and attention to addressing the ransomware threat in the past few years, and this should tell small business owners just how serious the threat has become. Just a few years ago, ransomware wasn?t taken seriously by most computer security experts, and treated lightly if it was addressed at all. Now, it is known that ransomware is a bigger threat than it was before, and Microsoft is taking the lead among other computer software companies in doing something about it.
One new feature Microsoft has implemented that is of enormous use to small business owners is the Block at First Sight feature in Windows Defender. The program analyzes incoming files, as well as files encountered online, to help computer administrators determine if a file is ransomware, spyware, or malware before they open it. It is best if the feature is used by setting it on default. While Windows 10 has come under security criticism for some of its other default features, these are not always bad things, as the Block at First Sight feature proves.
While no operating system is totally secure, Microsoft seems to be really on top of things with Windows 10, and users can keep it on their computers with confidence. Of course, the best way for small business owners to ensure total security of their computers is to hire a managed IT service provider to constantly monitor their network and keep it free from hackers and software like ransomware that would do it harm. With Windows 10 and a managed IT service provider working in conjunction with one another, any small business owner can be secure in their network?s safety and integrity.